This site, is a  project of Rebecca Davis Dance Company (RDDC) and FIDESCO.  The street children of the dance program have generated content to create a website in which donations earned support their tuition fees and afford them the opportunity to go back to school.
This website tells true stories of children living in Kigali; how youth have been affected by the conflict of the past; and how they have overcome various obstacles today. The site also shows how governmental and nongovernmental organizations have contributed to the healing of children and youth of Rwanda after the 1994 Tutsi genocide.
The site is designed to give children and youth a free voice to communicate with people around the world.  It serves as a catalyst for others to realize how worthy it is to invest in youth and children, thereby further increasing the value of the work and the awareness of the artistic achievements of these underserved children.  Together, with a love of dance and physical expression, funds collected will further the mental development of street children by giving them a chance to go to school.
Program
FIDESCO and RDDC are running a series of classes for street children that integrate a physical component with a mental skill-building component: dance and basic IT skills.  The former is used as a way to engage the children in a positive work environment and reinforces basic lessons in cooperation and good discipline.  The latter is taught through the generation of this very website.  The children have generated the content and contributed their ideas for design and advocacy.

The Partners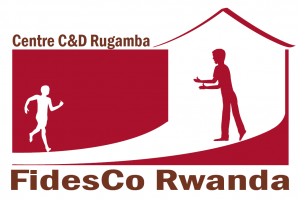 FIDESCO-Rwanda is a non-profit association take care of street children in Kigali by providing a full rehabilitation process leading to the reunification of children with their families.  FIDESCO is an Emmanuel Community's compassion project and was founded by Cyprien and Daphrose Rugamba in 1992.  The Rwandese organization helps children who are living in extreme poverty, those who are rejected and those who have no prospects of stable livelihoods.  The goal is to reintegrate these children into society so they can develop a future for themselves.

The Rebecca Davis Dance Company (RDDC) is a not-for-profit organization based in the United States that carries out programs for underserved youth in post-conflict and developing countries.  Each program uses dance to engage children in a physical activity that is then followed by an educational component.  The company is currently active in three countries: Bosnia-Herzegovina, Guinea and Rwanda.